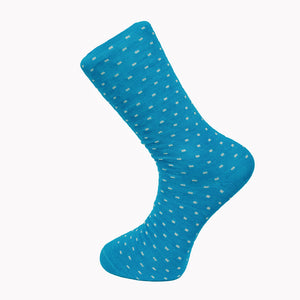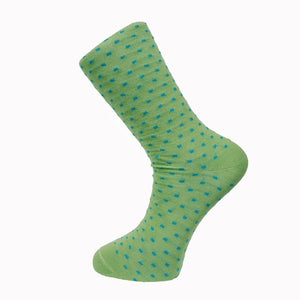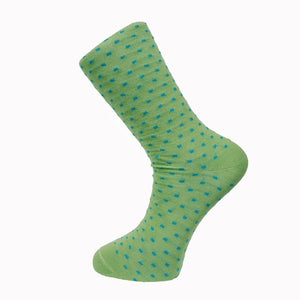 Executive Baby Alpaca & Silk Cube Socks
These Baby Alpaca & Silk Socks are the perfect gift for men and women alike!
These socks offer soft, high-quality application that locks in warmth, absorbs and wicks moisture away from the skin, and keep your feet healthy. Alpaca is a hollow fiber, which is a key advantage to socks in particular, as it multiplies the benefits. Your feet will stay at an optimum temperature, so you can do the things you love no matter the weather.

80% Baby Alpaca & Silk Blend; 15% Lycra; 5% Spandex

Available in 2 colours: Sky Blue & Lime Green
Available in Medium only